Trauma Counselling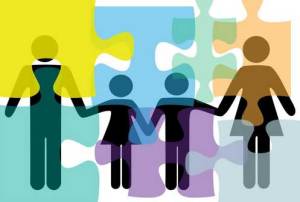 Clients of all ages seeking support to cope with symptoms following a traumatic event or situation can find safety and healing at The Family Hope Clinic in Langley, BC.
We help clients impacted by persistent issues that may arise from an acute stress response or post-traumatic stress disorder which may include:
Anxiety & Depression
Substance misuse
Chronic pain or somatic pain
Flashbacks
Nightmares and sleep problems
These trauma symptoms in addition to other persistent symptoms can cause day to day activities and relationships to be significantly impacted. Following a traumatic event, research informs us that early trauma counselling support to learn healthy thinking strategies and practical ways to relax, contribute to the prevention of long term challenges.
All counsellors at the clinic are registered Crime Victim Assistance program (CVAP) counsellors with specialized training in a variety of different areas.  Some counsellors have specialized training to address the developmental & skill needs of children and youth who have experienced family violence or loss associated with a crime against them. Counsellors effectively address the impacts reaching family and the child's school performance by providing support to the child, parents and school, as requested.  We also have a counsellor who specializes in addictions & concurrent disorders; as well as, mindfulness.  She is available for individual and group support for adults and older youth.
Our Surrey and Langley counsellors are committed to helping clients create safety in their environment, their relationships and towards themselves.  We understand that people may have complex histories that form barriers in all areas of life and change, causing a person of any age to feel stuck.  When a positive therapeutic relationship and safety is established, our trauma counselling can help clients of all ages to learn to:
Self-regulate emotions and physiological responses
Find meaning and reinvestment through the Identification of needs, wants, values & dreams
Learn the skills & strategies to be assertive and fulfill life goals
Process the trauma story through expressive modalities to gain insight, expression and mastery
*Those pre-approved for counselling through the Crime Victim Assistance program are able to see any of our counsellors for free as long as it is within the amount letter-approved by CVAP.  All CVAP payments are directly billed by the counsellor and clients are not required to pay out of pocket.