Success Stories
 Life After Separation…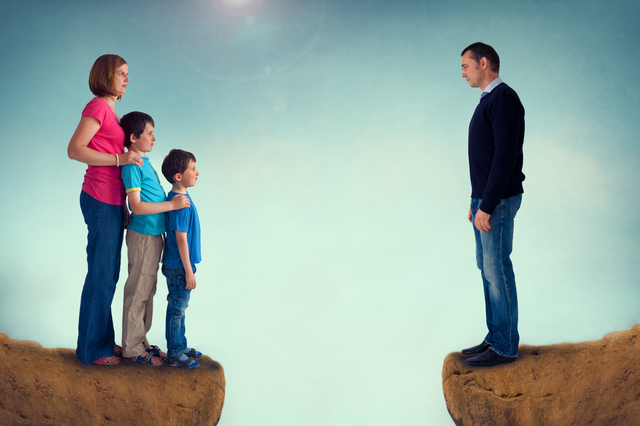 Client Profile:
A man in his late 30's was asked by his wife to leave the home due to long standing marital conflict. He did not want to end the relationship and suffered confusion, anger and loss over his wife's decision to separate. The couple had 2 young children.
The Challenge:
The client was angry and did not want to accept his wife's decision
The client had been given feedback that he was controlling and had issues with anger
The client was not invested in moving forward ex: rentalternative living space or moving personal affects out of the home.
The client communicated regularly by text and phone with his ex- wife and struggled with mixed messages about her intentions
Our Solution:
Supported the client to acknowledge his grief & all the feelings that came with it
Acknowledged the client's resistance to move forward prematurely
Validated the client's loss of the family unit and the feelings associated with his concerns for the children
Provided concrete and tangible strategies to manage his sole visitations to ensure a positive experience for the children
Supported client to identify goals and dreams unmet and the steps to mobilize resources to begin reinvesting in his life with new purpose.
The Results:
Client obtained additionaleducation, applied for a better paying position and succeeded in creating his dream job
He invested in purchasing a new home
He increased his practice of hobbies and time spent with friends/family
He accepted the separation and was looking forward with hope to new relationship opportunities
How do I fix my child's behavior?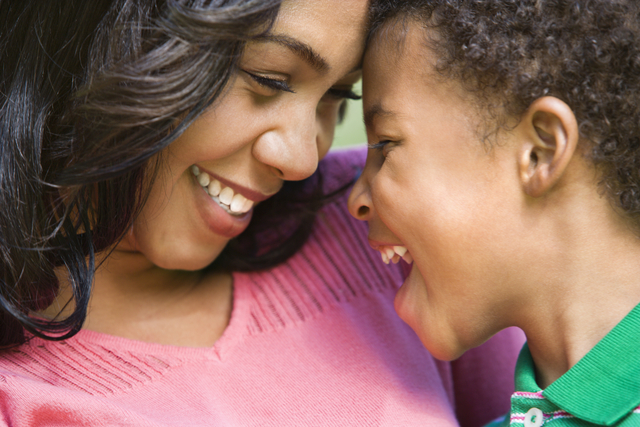 A single mother sought counselling for her 7 year old son. She was getting feedback at school that he was disruptive. At home he often responded with "No!" or tantrums when he did not get what he wanted.
The Challenge
The child's mother was frustrated and felt asthough she had no more options left to deal with her child's behavioral problem/s
The child was communicating frustration & anger in ways that were not allowing him to be understood or heard at home or school
The child was not performing at school and was impacting the learning environment for the other children
The childwas stuck in negative communication patterns with the adults around him.
Feeling like she had no effect on her son, she became frustrated and found herself yelling ather child. Unknowingly,her behaviorreinforcedthe son's negative thoughts about himself and they both felt stuck
Our Solution
We providedthe boy's motherwith information regarding child behavior and development
We discussed her child's behavior as communication and his need to learn alternative ways to communicate
We provided her with skills and strategies to reconnect withher child and increase her influence with him
We provided herwith the validation for her need for regular self-care and encouragement to use skills to self-soothe and model positive coping to her child
We supported the mother and sonto develop fun activities to enjoy together
The Results
The parent learned that her son yearned to be close to her and any attention was better than no attention
The child learned strategies to cope with frustration and learned words to express his feelings/thoughts
The mother learned methods to reward her son for positive behavior
The mother and son began to laugh together
The child's performance at school radically improved and he developed numerous friendships
What's Happening to our Teen?
Parents sought counselling for their teenage daughter who was struggling to be successful with her grades at school. They said that she had been spending a significant time alone in her room and had been displaying angry outbursts. She had also stopped wanting to participate in extra-curricular activities that she once loved and excelled at. She said she was getting lots of headaches and stomach aches and that it was too hard to do anything. The parents expected that the teen years could be up and down; however, they reached out for help when they noticed her overall change in mood and the increasing isolation from family and friends.
The Challenge
The teen told her parents that she did not want to talk to them about what she's feeling or thinking
The teen was no longer active in her extra-curricular activities or hanging out with friends
The parents were worried and frustrated that their daughter seemed like she was not even trying and they were uncertain if they should discipline her or expect less from her
There was no known reason for the headaches and stomach pain
Our Solution
We met with the parents initially to discuss their perspectives, concerns & answered their questions. We obtained info about their daughter's growth & developmental stages from birth to present and any issues or concerns along the way (ex: peers, coping with stress etc)
We discussed normal challenges and tasks of adolescence
We suggested a visit to the Family Dr. to rule out any physical health concerns that might have contributed to the headaches, stomach pain or mood changes
We provided art therapy as a gentle method for relaxation, stress release and expression; as well as Cognitive Behavioral Therapy (CBT) to help change negative self-talk and support skills in assertiveness.
We facilitated parent-child sessions for the family to discussed topics related to feelings and family dynamics
The Results
The teen gained awareness that she had been trying to cope with anxiety for a long time and that it had gotten to the point that she couldn't stop the noise of the negative thoughts from impacting her self-esteem
She learned strategies to cope with anxiety (turning down the noise of perfection) and learned words to express her feelings/thoughts; as well as, when and how to ask for support
The parents were affirmed that their daughter wanted their support but hadn't known how to ask or what to ask for
The family gained increased understanding of one another, ideas of how to support each other and grew stronger, as a result