Retreats
Sheltering Oak Retreat
Reflect & Renew: A retreat designed for Mental Health Professionals
A retreat intended for physicians, psychologists, nurses, therapists & counsellors, social workers, clergy and front line workers/clinicians who provide clinical and therapeutic interventions to support the mental health & well-being of others.
Prevention & Support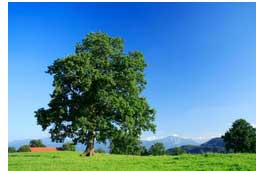 The intensity and diversity found in specialty mental health work can be arduous and challenge the health and well-being of the professional helper.  The development of this retreat and its activities support the research findings that recommend professional helpers practice regular self-care to prevent distress, burnout or impairment as well as, sustain them as passionately committed professionals in the field of mental health.
Enhance Your Practice
Research informs us that the #1 influence professional helpers have in client/patient change is the relationship that we develop with our client's/patients and that theory and technique are secondary.  Our self-awareness and practice of self-care helps us to authentically connect, conceptualize and communicate care and support to our patients/clients.
Re-discover Wellness
This retreat offers a safe and inspiring environment to evoke introspection and self-awareness of one's personal life/work balance through the use of creative activities, solitude and meaningful dialogue.
Activities:
Guided imagery, reflection/silent activities, art making, light hiking, journaling and group discussion
Where: Westminster Abbey Time: 9:00am – 4:00pm
Cost:   $200 full-day & includes lunch, please identify any special dietary requirements 
A Woman's Self-Care Retreat
Rest~Relaxation~Rejuvenation
Calm, relaxed and comfortable are ways to describe how you may expect to feel after attending, A Woman's Self-Care Retreat.
Low lighting, aromatherapy and instrumental music create a tranquil space.  Angela supports the group in pursuit of rest, relaxation and rejuvenation using art therapy, journal writing, phototherapy and other creative techniques.
These activities offer opportunities for self-reflection and help develop a deeper understanding of self and strategies of how to practice self-care on a daily basis.
A very popular workshop! A woman's Self-Care retreat is facilitated by a registered art therapist and is based on 17 years of extensive research and experience.  Angela has been providing relaxation education and retreats for both women and men in the community, the workplace and in hospital since 1998.
Cost
The fee is $250.00 for six two-hour retreat sessions, which will run on Wednesday evenings from 7:00pm-9:00pm.