Counselling for Children & Youth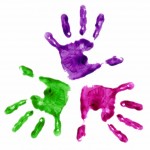 Our Langley and Surrey children and youth counselling programs provide support to children and youth who are experiencing issues concerning emotional, behavioural, social or learning problems.  Support is facilitated largely through the use of art, play, music, writing, storytelling, movement and relaxation strategies.
All child counselling and therapy programs begin with the first session being a "Parent-Only" session.  During this time, parents may speak openly about their concerns and any observations they have about their child as well as obtain important information from the therapist about the counselling process.  Our children's therapist highly values parental participation and believes that this can be extremely important in helping resolve problems that initially brought the child/youth to therapy.
In circumstances when the child's school setting expresses behavioural concerns, the family may wish to consider providing consent to the therapist to consult with school personnel or request the therapist attend child/youth related meetings. This helps the therapist to gain a fuller view of the child/youth's experience in the community as well as, provides opportunity for consultation support to school personnel to ensure continuity of strategies for the child/youth.  Our children's counsellor ensures to maintain confidentiality about sessions; while at the same time, vital information that relates to how family members can support change will be openly shared with parents.